"Dadi ki Rasoi" literally translated as Grandmother's Kitchen is a wonderful initiative started by a social activist called Anoop Khanna from Noida.
As per their initiative, they have pledged to serve the needy people healthy food, made with desi ghee and lots of love and finally sell it to them for mere Rs. 5. If you are not from India, then let me translate the amount in Dollars for you, it's about 0.07 cents
Dadi Ki Rasoi – What's it all about?
Most people wish to do something for the poor, for the needy, some like to talk about it, some just do it silently without asking for any attention. But when you doing such a noble deed for so many people, it is highly likely that you will get some deserving attention.
The Social activist Shri Anoop Khanna from Noida aims to serve a healthy and fresh meal to the poor at only ₹5. This uniquely amazing idea first came into his 2 years ago mind when Anoop's mother expressed the wish to help the poor and unprivileged people by feeding them.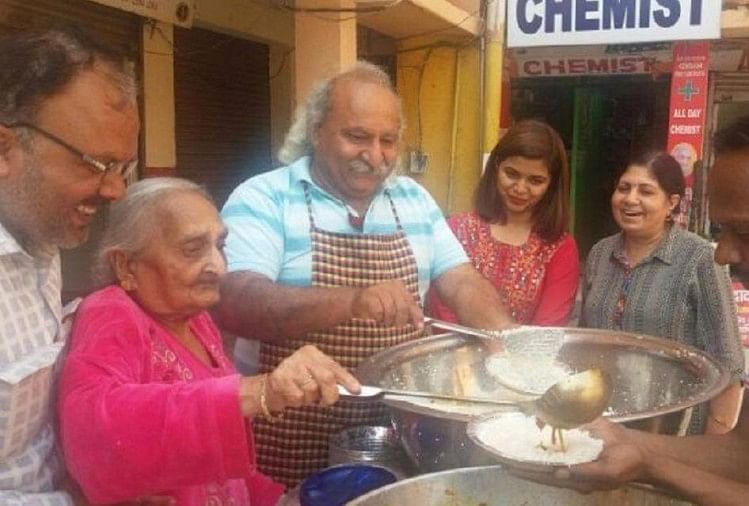 Initially, they were preparing food for just 15-20 people and as word about their venture begins to spread, a lot of crowd started to stop by their stall. Now the number has risen up to 500 people. As more and more people came to know about this noble idea, people started showing their support and appreciation to their family.
As amazing it feels to hear about their deed, as amazing it feels to do something just like this. So why don't we start giving away our unused food to someone who needs it more than us? Think about it!
Read More: 10 RAJASTHANI DISHES YOU MUST TRY AT LEAST ONCE IN YOUR LIFE
Food and Management
Coming to their food and how they manage serving so many people at such a nominal cost. Let us tell you that their food is prepared on the same day and the menu changes every day. It usually contains chapatis, rice, sabji, dal, chickpeas, white pea, and pickles. On Sundays, they usually serve khichdi.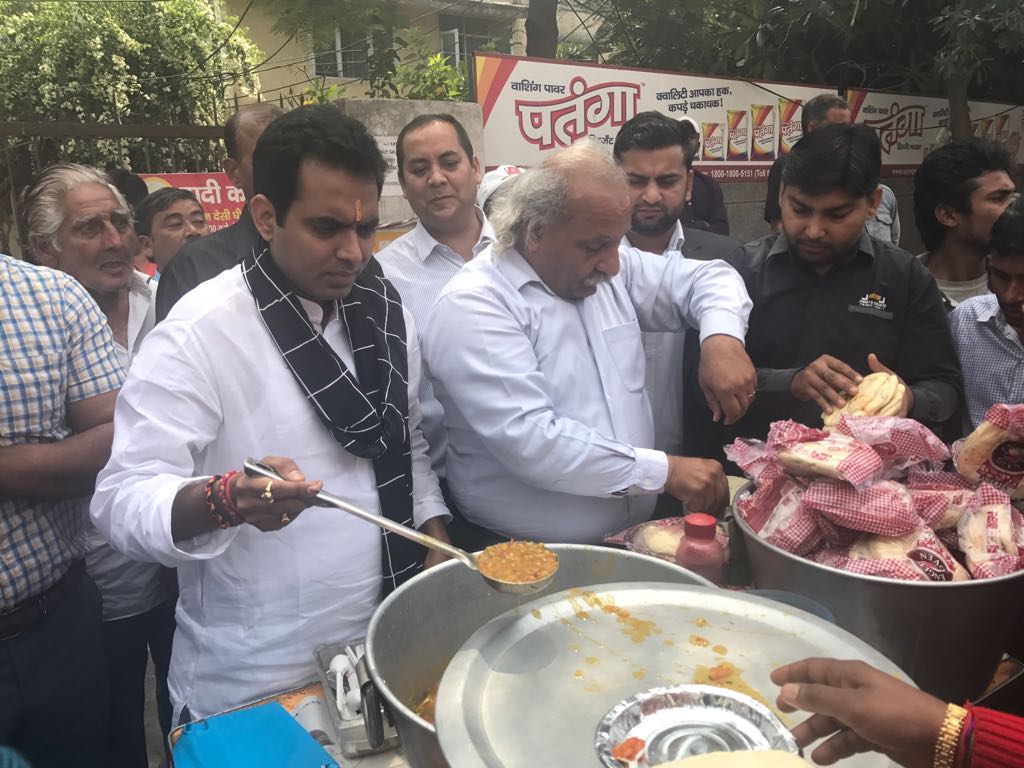 Initially, when they were serving only a few people, local stores were able to provide sufficient raw materials for them to prepare the meal. But as the demand started to rise they start looking for some affordable alternatives.
The Khanna family usually approaches the wholesale market to buy all the raw materials and they have also hired a vegetable vendor that gives them vegetables at half the rate since they feed his family as well. Wow! Right.
Read More: 10 Tasty Food joints in Delhi that will cost you under Rs. 100
One thing that we loved most about their initiative was that they planned on to feed the unprivileged not for free but for a price that everyone or anyone could afford i.e. ₹5. It's an amazing way to satisfy their hunger and not make them feel like beggars altogether.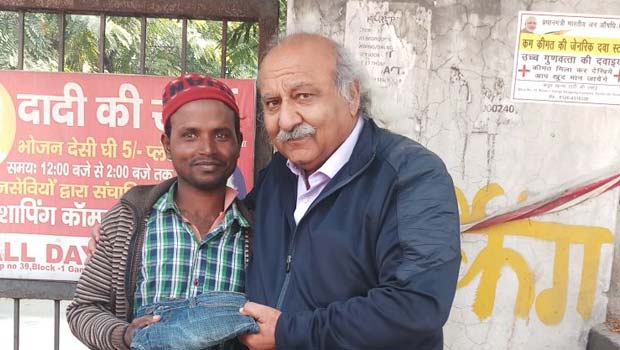 They never compromise with the quality of their food and not just that, the family also give clothes to the needy for only ₹10. You wish to meet them already, right!
Address and timing
Here is the address at which you can find this homemade, blessing-like food of Dadi ki Rasoi:
Shop no 39 Block I, Ganga Shopping Complex, Sector 29, Noida, Uttar Pradesh 201301
Opened for just two hours – 12-2 pm daily.
If you liked our work, make sure to Like our Page on Facebook – India Eat Mania for recipes, street food, health-related articles, and other amazing stuff.